Must Go Mobile
We were the FIRST and remain the BEST
We stand proudly behind our product offerings.
So much so that one of our principals will always be there for you for any concerns.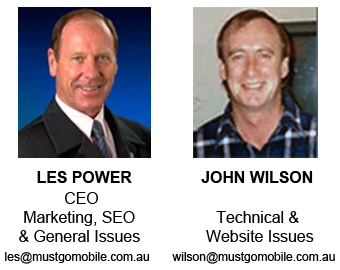 "Every business in Australia, that has any portion of local trade, simply MUST go mobile."
-Les Power. CEO and in the Mobile business since 1986.
We are the international creators of the Advanced Mobile Website.
We have always - and still do - offer a FULL MONEY BACK GUARANTEE and NO ONE has ever asked.
We truly want to be part of your business success team.

Call: 0408 315 112
The World Has Gone Mobile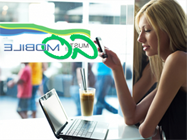 With a rapidly growing number of mobile web users (predicted that within the next few years more users will connect to the Internet over mobile devices than desktop PCs), and with increasing competitors from all over the world establishing their presence on the web how does your website standout and deliver value?
Is your website optimised for the new mobile experience? And what revenue does it generate to your business?

Mobile users are looking for content at their fingertips that they can use easily, content they can access immediately and from virtually anywhere. So you will have to confront the challenge of delivering an improved user experience.
What We Offer
Must Go Mobile will take care of that 'challenge' and deliver to you Mobile Business Solutions that will benefit your business by offering you:
Why Go Mobile?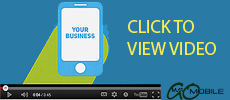 With 43% of online Australians now owning a smartphone, the chances of users seeing your website via these devices are extremely high and that statistic is only going to grow.
When we create a 'separate' website for your mobile users, we enable them to experience easy navigation and improved user experience.
Easy surfing will result in easy purchasing and will strengthen your brand identity!
This mobile friendly design really does pay off because making purchases or finding information is easy for your visitors. They appreciate the fact that your site works on a mobile phone, so they keep coming back time and time again. There are certainly numerous advantages to having a mobile website. In addition to the reasons above, a mobile website provides improved SEO performance.
Your rankings will rise on mobile friendly search engines and your website will be placed in relevant mobile and local directories, which will increase your business' visibility.
Your mobile audience can now browse your website when they're on the go, so locating contact details, maps, or company information is now at their fingertips - wherever they may be!
It's time to make your website mobile phone friendly. More and more people are going online during their lunch breaks, the television ads and even at 2AM in the morning to find information on businesses that can assist them with their needs.
And they are doing it from their mobile phones.
Design Services
Must Go Mobile is a full service company and we are proud to offer creative and cost effective business solutions for the Mobile market. Contact us Today for full details and prices on any of the below services:
Service Overview
"Mobile websites and business Apps are the most powerful and lowest cost advertising media ever invented."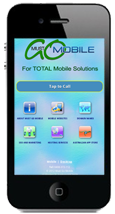 There's never been an easier way to take your business to the next level. You don't have to be a large company or spend thousands of dollars to take advantage of Must Go Mobile's Mobile Marketing Strategies and Solutions.
We will create, customise and distribute beautiful optimised websites and Mobile Apps, create your own unique QR Codes, offer full website hosting, Social Marketing, Domain Name Registration and more.
What's more, Must Go Mobile gives full ongoing support to each and every valued client.
Standard Plan Intermediate Plan Elite Plan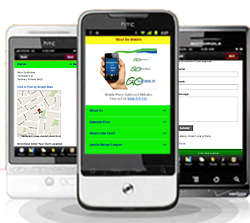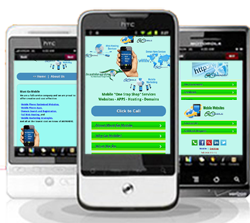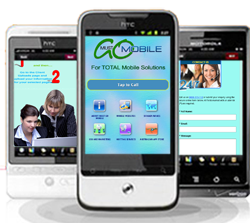 Sample Projects
We have many more clients with us. The above are examples of how we suit every site to the individual. It is by no means finite. It is to show a diversity. We do not just roll out a templated run of the mill site for our clients. We will adapt to YOUR needs and budget.
Contact Us
Must Go Mobile welcomes your contact if you have any queries or feedback. Please complete the form on the right.
Or for direct enquiries: